Regular price
Sale price
$45.00 USD
Unit price
per
Sale
Sold out
One Month Supply: SuperFood Topper 
Our Superfood Topper is the only dog food supplement where every nutrient comes from human-grade whole food sources and is gently freeze-dried to make sure every nutrient gets absorbed into your dog's system. 

Unlike other brands using cheap supplements and dehydrating the food ruining the nutrient content. 
With a daily one-scoop regimen, we ensure not only the perfect nutrient blend but also the efficient delivery of these essential elements to your dog.

Whats included

One Month Supply of SuperFood Topper.

With a scooper portioned exactly for your dog.

Ingredients

-Ground Beef

-Beef Liver

-Sardine

-Egg

-Apples

-Blueberries

-Carrots

-Spinach

-Brussels

-Chia seed

-Almonds

-Turmeric
Vitamin & Mineral

- Vitamin A: 1965 IU

- Vitamin C: 60.53 mg

- Vitamin D: 118 IU

- Vitamin E: 6.05 IU

- Thiamine (B1): 0.54 mg

- Riboflavin (B2): 10.47 mg

- Niacin (B3): 95.51 mg

- Pantothenic Acid (B5): 27.95 mg

- Pyridoxine (B6): 8.42 mg

- Vitamin B12: 0.1 mcg

- Folic Acid: 1.54 mcg

- Choline: 3315 mg

- Vitamin K1: 1801 mcg

- Biotin: 0.37 mcg
Where Its Made

Better Life Dog Food products are 100% made in-house in our commercial kitchen located In Sunny Fort Lauderdale, Florida.
Share
View full details
Your Dog's Health: Our Top Priority
Gut Health & Immune Support
Kefir and apples a probiotic and prebiotic combo fortify gut health while simultaneously strengthening your dog's immune system. This help ensure your dog is ready to fight off illness.
Whole Body Wellness
Ground beef, beef liver, egg, and almonds provide a comprehensive array of nutrients, supporting muscle development, organ function, and overall vitality.
Skin and Coat
Chia seeds, Eggs are rich in omega-3 fatty acids, enhance skin and coat health, ensuring a glossy coat and healthy skin.
Joint Support
Unique ingredients, including bone broth and eggshell membrane, provide your dog with a valuable dose of glucosamine and collagen, two essential compounds that are not typically found in other whole food sources. This exceptional combination enhances your dog's joint health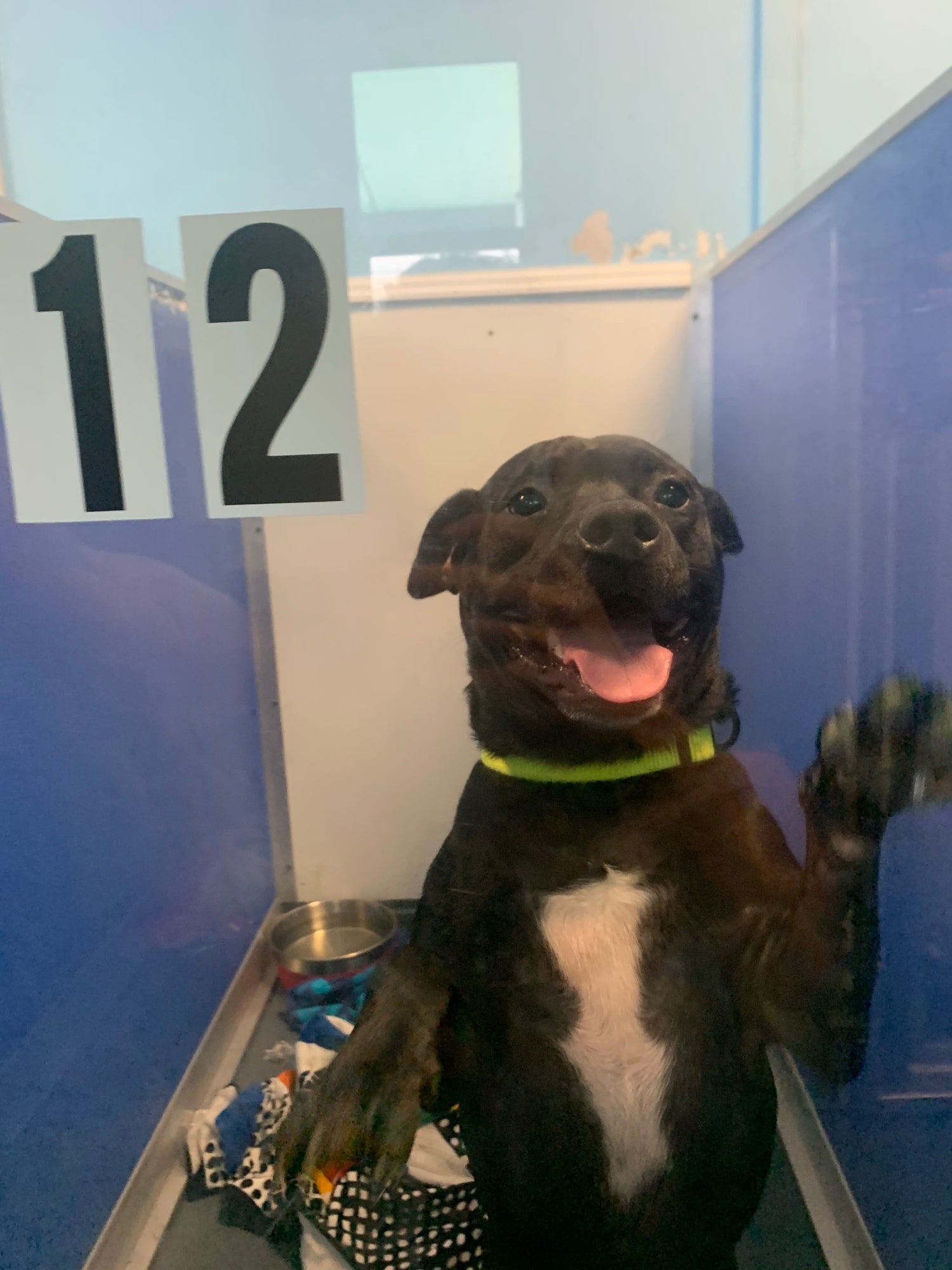 Making A Difference
Your support not only enhances your dog's diets but also empowers us to make a positive difference in the lives of shelter dogs across the United States, just like buster here.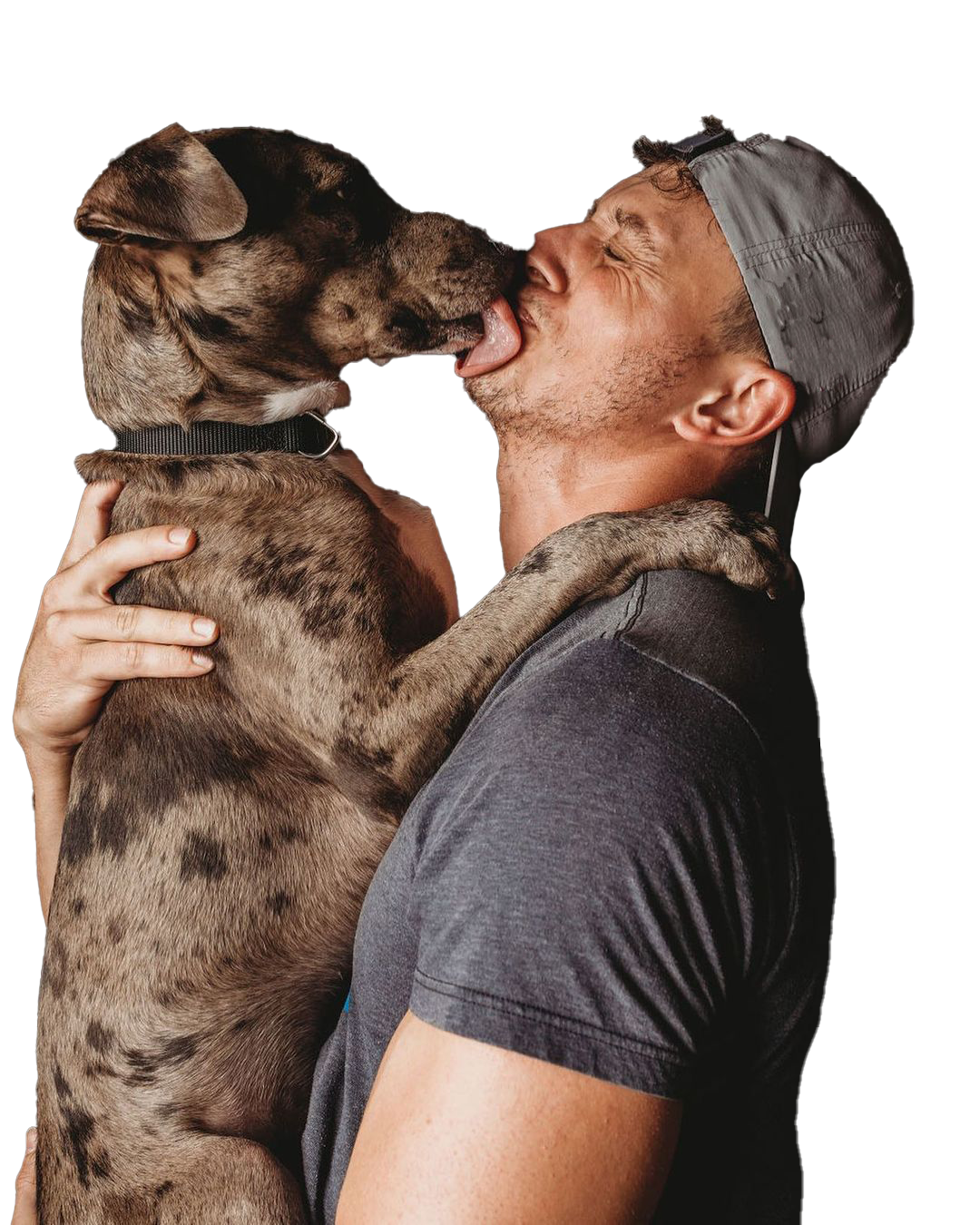 Our Founder
My life's mission is to make high-quality nutrition accessible to dogs worldwide while also providing assistance to dogs in need
BLDF Wins Over My Furry Food Critic!
Discovering Better Life Dog Food has transformed mealtime for my picky pup! Despite previous disdain for wet food toppers, this culinary delight captured my dog's heart from the first whiff in the kitchen. The moment I sprinkled it over her usual wet food, her eyes lit up, and she devoured the entire bowl, wet toppings included – a feat previously unthinkable. The enticing aroma, coupled with a perfect blend of flavors, has turned each meal into a gourmet experience. The convenient resealable pouch ensures freshness, making BLDF a newfound essential in our household. It's safe to say I've found the perfect solution for a delighted, satisfied pup at every mealtime and I don't have to waste the wet food topper she had despised. This food topper has turned our routine meals into a delightful celebration!
Best topper
Great natural topper to add to our pup's food.
Superfood Topper
Penny has gastro issues and tends to walk away from her ' prescription can food'. Adding a sprinkle of the topper at each meal has been a life saver!
What a difference
I'm HankMousy a small 5 pound Chihuahua. I am hyper picky with food. And whatever my previous pre rescue situation was , sometimes I'm scared to eat. We found our way to Nick's food and I am in love with it !! I get it fed as a topper over my other human grade food and I'm gobbling down like never before. I'll be 6 pounds soon and I'll need to go on a diet , that's how much I love it. We soak in hot water and than mix in and I love it so much. It has also got rid of my poop issues during summer. Yes TMI but needs to be said ...my poopies are looking so good now. This food is AWESOME. you can see the product, it smells good ,looks good and eats good. Very highly recommended.